Ból jest najgorszą motywacją by odwiedzić dentystę z Dzieckiem. Szczególnie po raz pierwszy.
W tym przypadku lekarz nie ma czasu na adaptację malucha, na bezbolesne i bezstresowe leczenie, tylko musi pomóc małemu Pacjentowi. Natychmiast.
Ból – to nie choroba, to jeden z objawów zapalenia. Skuteczne leczenie, to nie eliminacja bólu, a likwidacja przyczyny.
Innymi słowy, kiedy dziecka boli ząb należy ten ząb wyleczyć, a nie ratować się lekami przeciwbólowymi, antybiotykami lub sposobami domowymi. Im szybciej tym lepiej.
Po więcej informacji zapraszam na bloga —> klik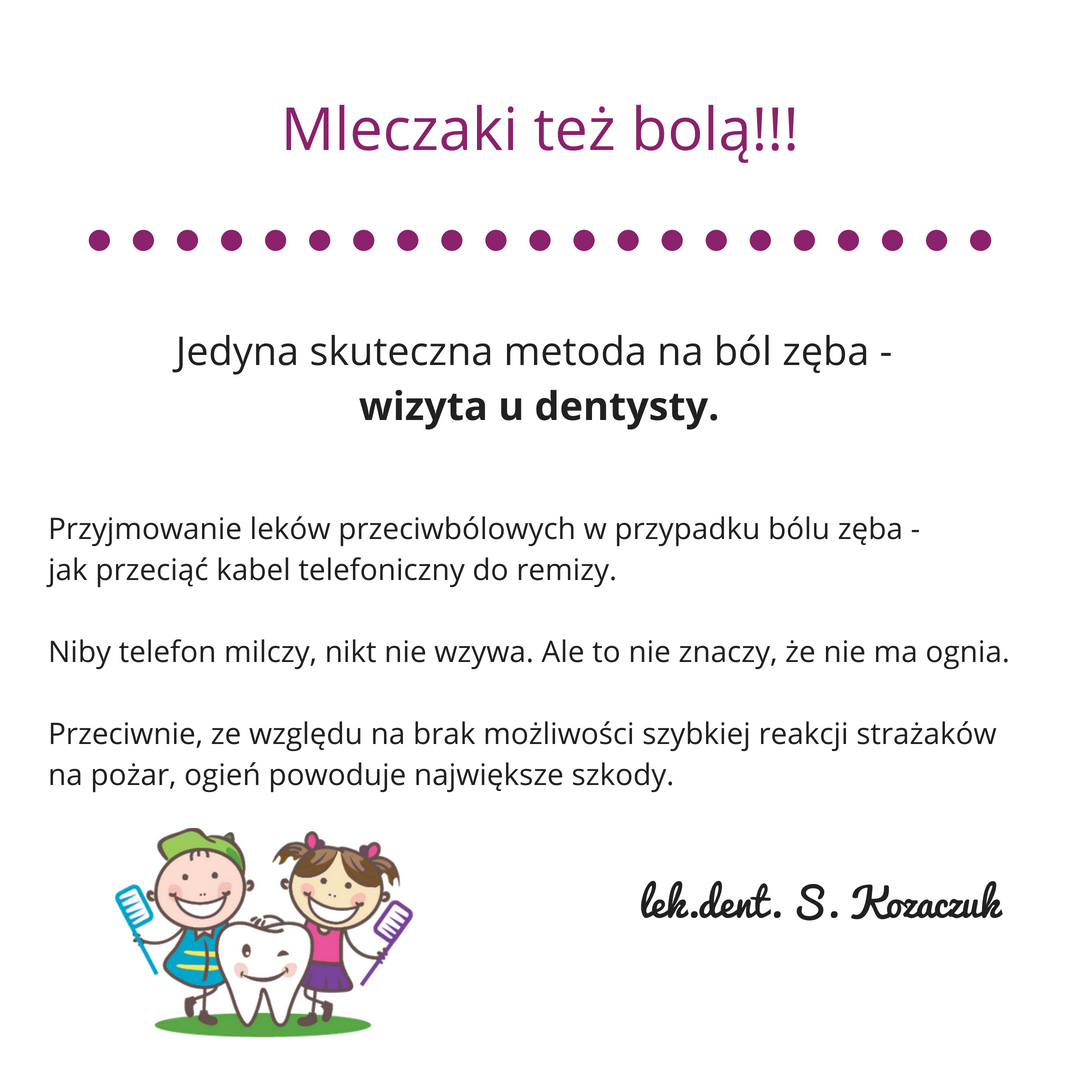 ---