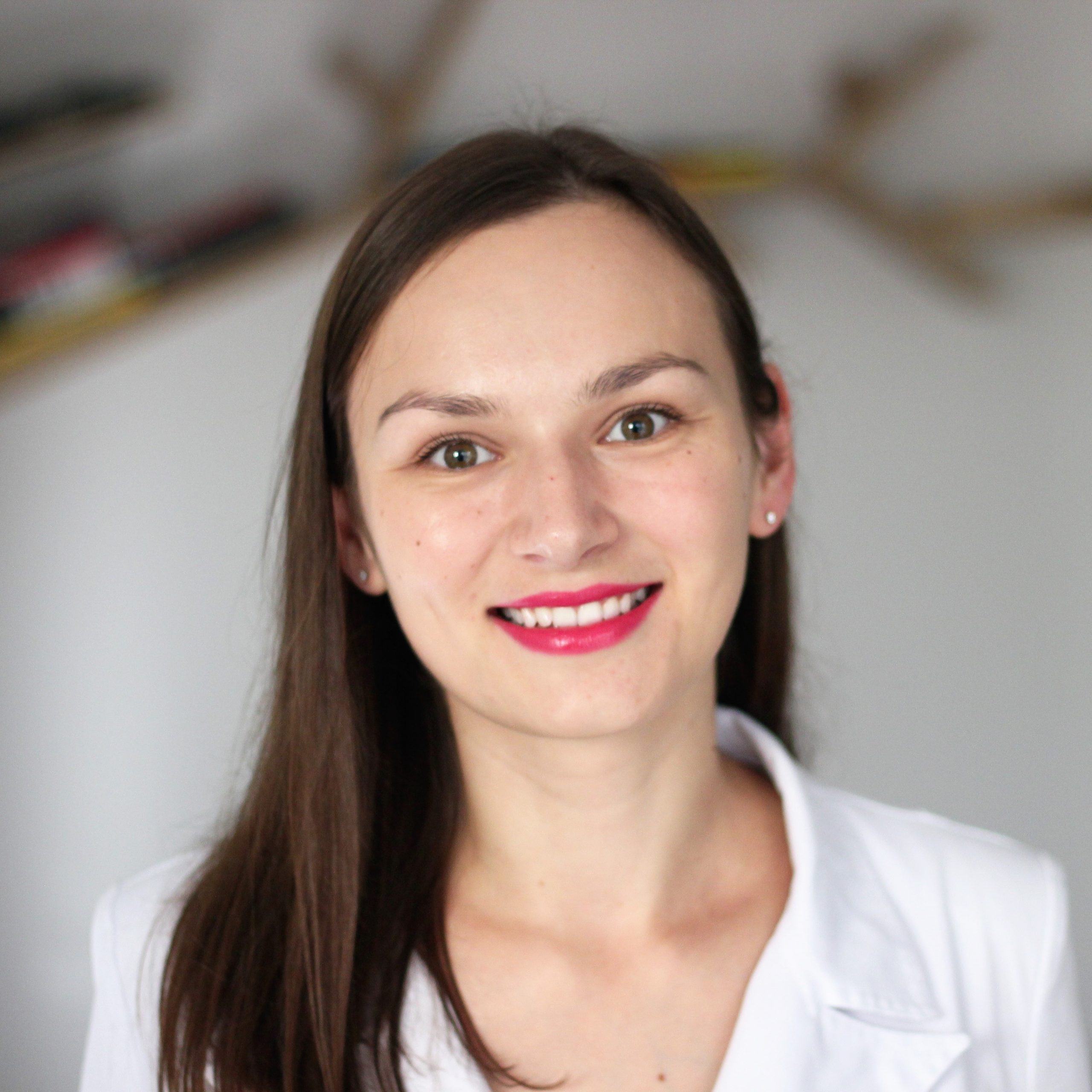 lek. dent. Swietłana Kozaczuk
Absolwentka Warszawskiego Uniwersytetu Medycznego. Uczestniczka licznych kursów i konferencji m.in poświeconych stomatologii dziecięcej.
Członek Zarządu Polskiego Towarzystwa Stomatologii Laserowej. Autor i prowadząca kursu "Wszystko co trzeba wiedzieć o wybielaniu, by robić to efektywnie". Autor i współautor publikacji w dziedzinie stomatologii laserowej i dziecięcej.
Posiada szeroką wiedzę nie tylko na temat leczenia i profilaktyki chorób jamy ustnej, ale i w zakresie psychologii pracy z Małymi Pacjentami.
Zajmuje się leczeniem i prowadzeniem dzieci w wieku od kilku miesięcy do 18 lat, również z wykorzystaniem sedacji wziewnej. Wspólnie z zespołem anestezjologicznym prowadzi leczenie stomatologiczne dzieci w warunkach znieczulenia ogólnego.
Autor bloga "Rodzice, Dzieci i Dentysta". Organizator spotkań stomatologicznych z dziećmi w przedszkolach i żłobkach.
Mama Kseni i Marka.
Dr Swietłana Kozaczuk: "Moim celem jest przekazanie wiedzy rodzicom na temat zdrowia jamy ustnej, by każdy mógł świadomie dokonać wyboru i odpowiedzieć samemu sobie na pytanie: "Czy zdrowie jamy ustnej mojej i mojego dziecka jest dla mnie ważne i będę o to dbać czy nie?" Jestem przekonana, że piękny zdrowy uśmiech dziecka jest najbardziej widoczną wizytówką dobrego rodzicielstwa".
lek. dent. Paulina Niemiec
Absolwentka Uniwersytetu Medycznego w Łodzi.
Zamiłowanie do stomatologii dziecięcej odkryła już w trakcie studiów uczestnicząc w akcjach profilaktycznych Polskiego Towarzystwa Studentów Stomatologii. Stawia na rozwój i pogłębianie swojej wiedzy. Wierzy że odpowiednie podejście do wizyt u stomatologa i prawidłowe leczenie dziecka ma ogromny wpływ na jego dalsze życie – zarówno zdrowie jamy ustnej jak i nastawienie do wizyt w przyszłości.
Dr Paulina Niemiec: "Chcę tworzyć pozytywny obraz stomatologa, aby nawet najmłodsi pacjenci nie obawiali się wizyty. Staram się zbudować z małymi pacjentami przyjacielskie relacje oparte na zaufaniu. Mam sporo energii do pracy oraz do doskonalenia swoich umiejętności".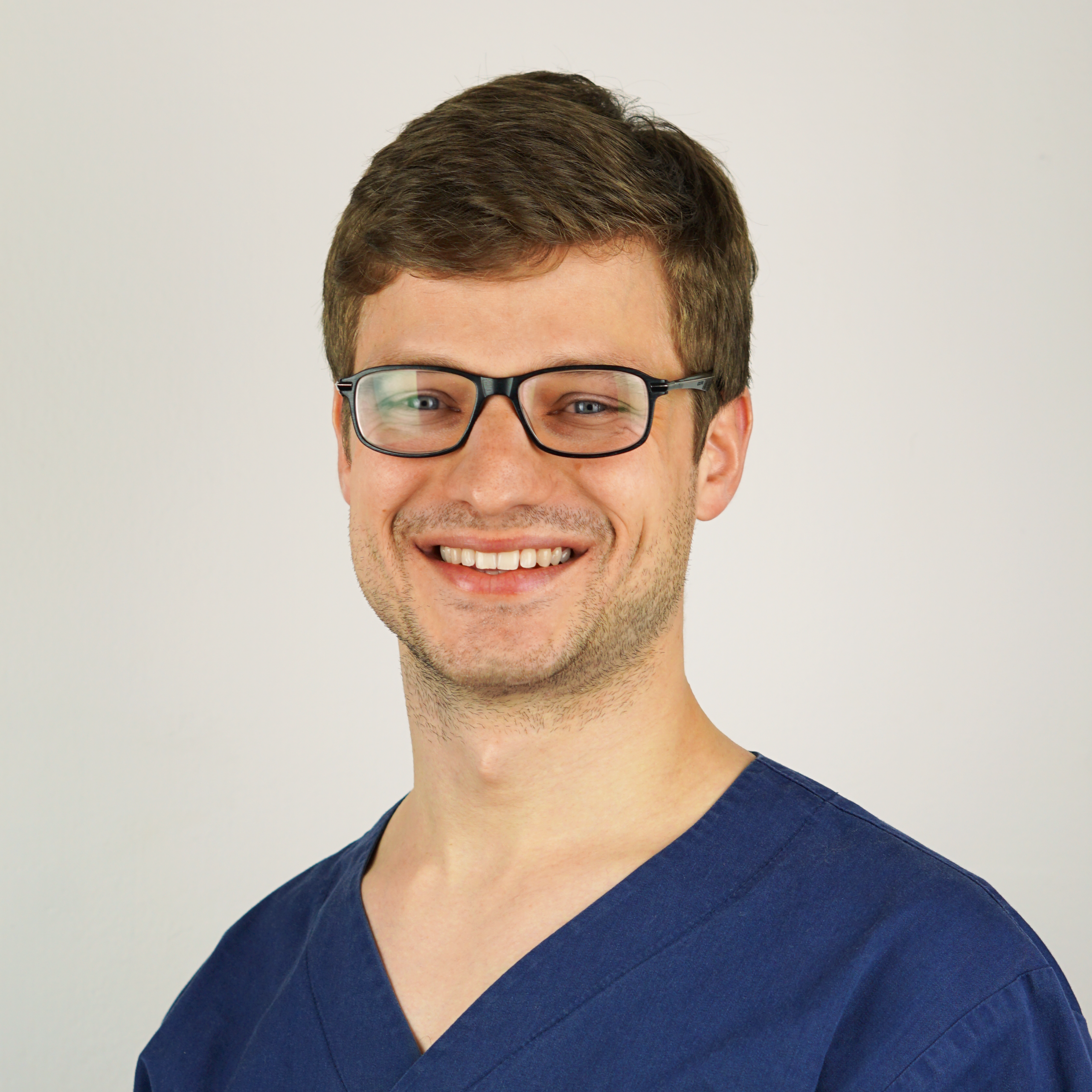 lek. dent. Edward Horoszko
Absolwent Collegium Medicum Uniwersytetu Jagiellońskiego w Krakowie.
Stale podnosi swoje kwalifikacje z dziedziny stomatologii dziecięcej, jak i z ortodoncji, z którą to wiążę swoją przyszłość zawodową. Stawia na edukację zarówno małego pacjenta jak i rodziców, doskonale zdając sobie sprawę z tego jak ważna rolę odgrywają oni w uzyskaniu oraz utrzymaniu właściwych
efektów leczenia.
Zajmuje się leczeniem dzieci oraz nastolatków, również z użyciem sedacji wziewnej. Posiada także spore doświadczenie w prowadzeniu pacjentów obcojęzycznych.
Dr Edward Horoszko: "Niezwykle cenię sobie przyjazne relacje z moimi pacjentami, dając im przy tym poczucie bezpieczeństwa oraz komfortu. Podczas wizyty skupiam się na tym, aby każdy z moich małych pacjentów poznał dobrze zarówno otoczenie jak i mnie".
lek. dent. Anita Pawluk (Rogal)
Absolwentka Uniwersytetu Medycznego w Białymstoku.
Członek Polskiego Towarzystwa Stomatologii Dziecięcej.
Bierze udział w licznych kursach z zakresu stomatologii dziecięcej, zachowawczej oraz leczenia endodontycznego.
Dr Anita Pawluk: "W mojej pracy z dziećmi bardzo doceniam wizyty adaptacyjne, podczas których dziecko zapoznaje się z gabinetem, aby zrozumieć, co będzie się działo podczas leczenia oraz poznaje narzędzia, które będą używane. Jest to czas nie tylko na oswojenie się dziecka z nowym miejscem ale również dla mnie, dzięki czemu mogę dobrać najlepszą metodę leczenia dostosowaną do wieku i możliwości współpracy dziecka. W pracy z Małym Pacjentem stawiam na czas i podążanie do celu małymi krokami. Leczę dzieci również z wykorzystaniem sedacji wziewnej".