Ból zęba – pierwsza wizyta.
Kiedy zdarzy się, że Twoje dziecko skarży się na ból zęba, jesteśmy gotowi by pomóc. Zespół PerioKIDS dołoży wszelkich starań aby okazać fachową pomoc w sposób jak najbardziej przyjazny Małemu Pacjentowi.
By usprawnić przebieg wizyty pomóż nam skrócić czas na dopełnienie niezbędnych formalności. Jeżeli masz możliwość, wydrukuj i wypełnij w domu dokumenty.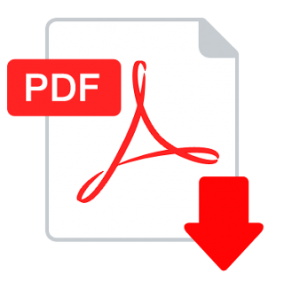 Ból zęba – pierwsza wizyta dokumenty Periocare KIDS
Umawianie wizyty bólowej:
Podczas rozmowy telefonicznej z rejestracją medyczną poinformuj, że jest to wizyta bólowa. Opowiedz co się dzieje z dzieckiem – pomoże to lekarzowi przygotować się do wizyty.
W dniu wizyty:
Nie podawaj dziecku posiłku 2 godziny przed wizytą – lekarz będzie miał możliwość zastosowania w trakcie wizyty sedacji podtlenkiem azotu lub poda leki uspokajające.
Podaj leki przeciwbólowe (paracetamol/ibuprofen) 30 minut przed wizytą – znieczulenie miejscowe będzie miało większą skuteczność.
W trakcie wizyty:
Jeżeli dziecko boi się, ma negatywne doświadczenie związane z wizytą u dentysty. Porozmawiaj z lekarzem bez obecności dziecka lub kiedy dzieckiem zajmie się asystentka.

Lekarz zbada dziecko, następnie przedstawi sytuację kliniczną oraz plan działań.

Sedacja podtlenkiem azotu pomoże w uspokojeniu dziecka i zwiększy szansę na powodzenie uśmierzenia bólu przez lekarza, dlatego jest uwzględniona w kosztach wizyty bólowej.
Przy stanach zapalnych miazgi znieczulenie miejscowe może mieć ograniczone działanie, dlatego pamiętaj o lekach przeciwbólowych przed wizytą.
W większości przypadków zespół PerioKIDS jest w stanie pomóc Małemu Pacjentowi podczas wizyty w gabinecie. W wyjątkowych sytuacjach dziecko zostaje skierowane do leczenia w warunkach szpitalnych.
Czas wizyty bólowej: 60 minut
Koszt wizyty bólowej: 300 zł (cena zawiera sedację podtlenkiem azotu i znieczulenie miejscowe standardowe).
Komputerowe znieczulenie The Wand: 60 zł
Podanie leków uspokajających (Dormicum): 150 zł